Karbon Community uses single sign-on (SSO), which means you can login using the same credentials you use to access the Karbon app. 
Access the Community from Karbon
Access the Community directly from Karbon, either in the main left-hand menu, or from the Help & Feedback menu.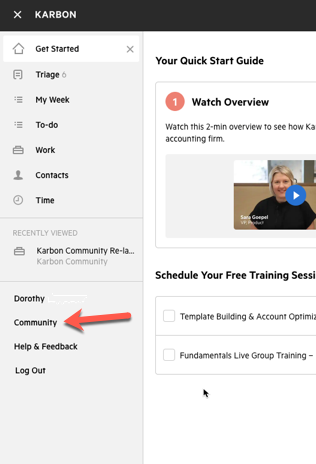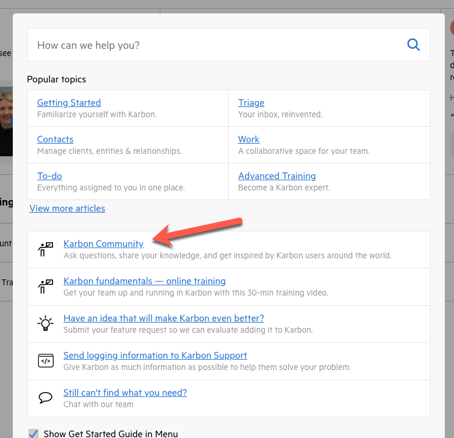 Logging in from the Community
You can also log in from the Community itself. Click Login in the upper right and you'll be taken to your Karbon login page to complete login.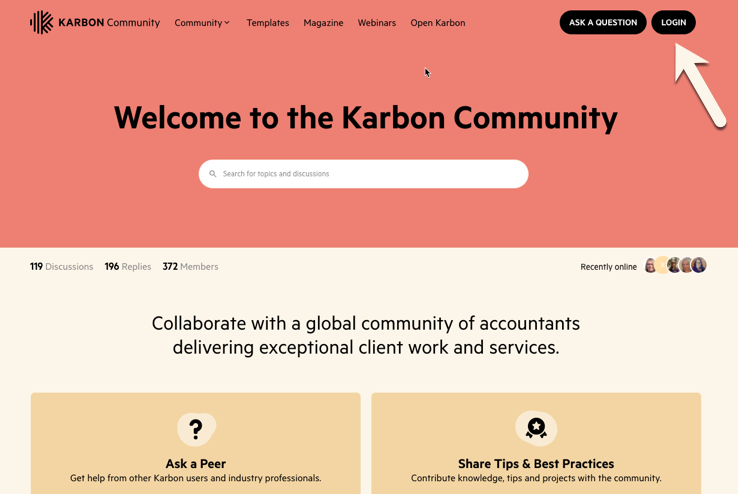 \