We recently had a mini-meeting about managing your Triage and I was amazed at the number of people that don't use the filter options in Triage to help you focus.  During tax season I can come in from the weekend to over 200 triage items.  Here are my best tips on how I use the filters to help get through the list quickly and address any urgent matters.
First, your filter for triage is located in the upper-left corner of Triage.  You can drop down and choose just email, @mentions, etc.  See snip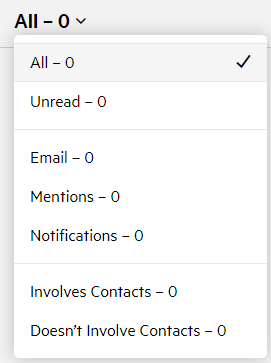 Filter to see just Email. 

Quickly skim the list and respond to any urgent items
Respond to client emails that need an immediate response
Respond to all emails that can be done quickly, 5 minutes or less
Assign the emails that need a response, but will require more work to My Week
Clear any emails that do not require you to do anything or respond
Make sure you have tagged all emails to the client or work as needed

Filter to see Mentions

Quickly skim the list and respond to any urgent requests from colleagues
Respond to all @mentions that will take 5 minutes or less
Assign any @mentions that require a response but need more than 5 minutes to My Week

Return to Triage - All

Download and save documents that have been uploaded into client tasks.  I always put a thumbs up next to the document to let the client and our team know the document has been received and moved to the tax binder.
This will help you focus and clear your triage quickly.  Once done, move to MY Week and take a few minutes to organize there.  Items that need to be done today move to "Working on Now".  Items that can wait might be moved to next week or later or just remain in the current week.  Make sure you also utilize the filter here.  They are very useful as well.
Hope this is helpful to someone else.  This relieved a lot of stress for me during tax season.  I felt like I was more focused and got more accomplished once I started doing this.