Problem
Our work types are tied to our service codes in QuickBooks Online (QBO). When one of our staff members add a work item with default work type, it doesn't map to any of our services in QBO. I manually searched for work set to default work type and added notes for people to pick the appropriate work type.
Current countermeasure
I put together a function that acts like a bot. I called it Gehn, and it checks work items to see if they have an appropriate work type. For any work set to default, Gehn creates a note on the work item timeline, assigns it to the work assignee, and asks them to pick the appropriate work type. The note includes a direct link to the work item's details page, which makes changing the work type simple.
Here's what it looks like this in triage: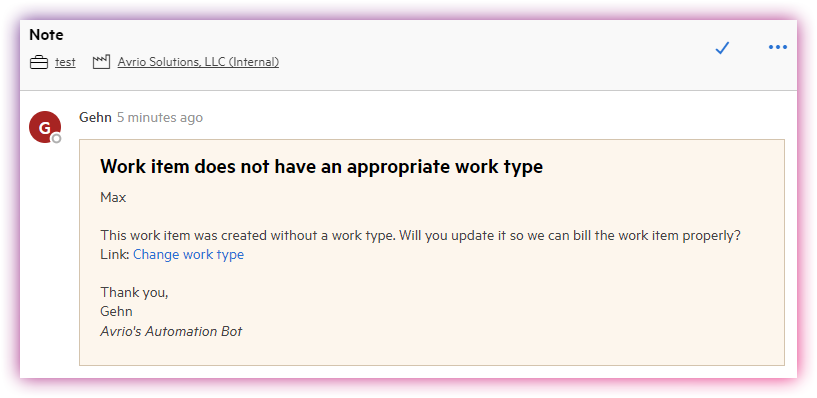 Here's a list of other things I would love to see automated:
For all company phone calls, search Karbon for a business card with the corresponding phone number and add a note to the timeline asking staff to recap the call and add any action items as notes or work items.
Add a template folder structure to our document management system whenever a work item is added
Automatically send clients an email when their tax return goes from "ready to start" to "in-progress"
If you had a bot that could interact with Karbon, what would you have it do?