Karbon AI, a GPT-powered artificial intelligence tool embedded within Karbon, is now in beta. Karbon AI is designed to make you more efficient with email and how you communicate with clients. 
Karbon is already saving each individual user an average of 16.5 hours every week, but this is just the beginning. Karbon AI will provide new ways for you to be more productive across client management, reporting and insights, work management, capacity planning, team collaboration, email, and more.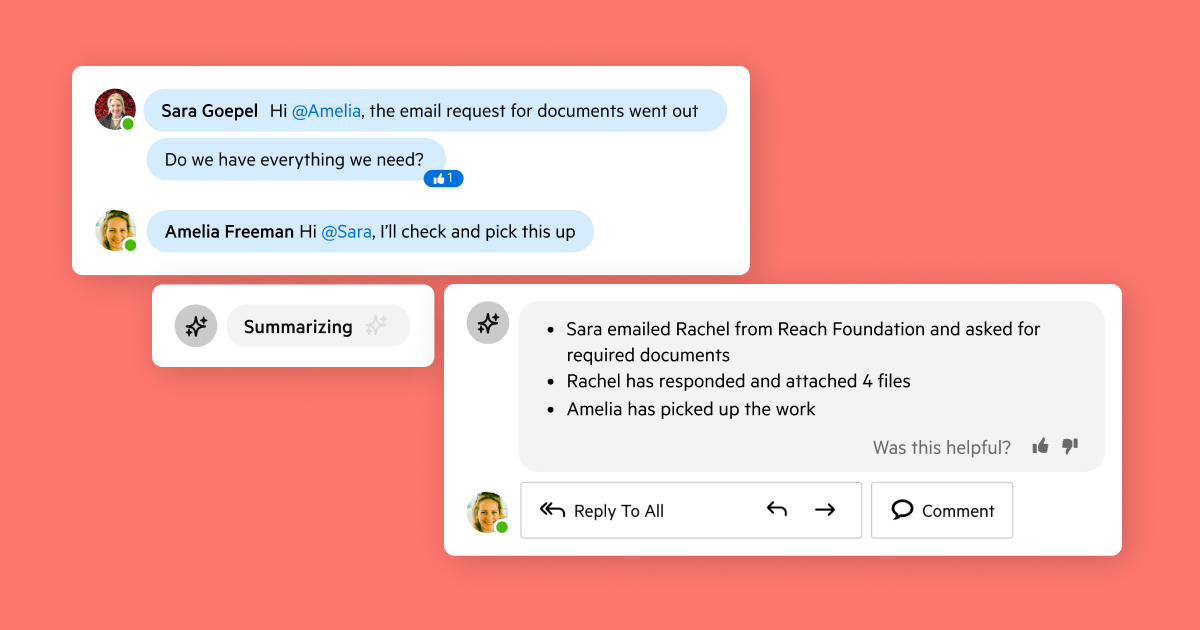 Here are some examples of what you'll be able to do:
Summarize long email conversations and internal discussions. Rather than spending time getting up to speed through a long email chain, a bite-sized summary can show you what's important and actionable before you choose to dig deeper.

Compose an email draft. Karbon AI can create the first draft of an email based on some short prompts or keywords. You can then review and adjust before sending.

Provide personalized updates to your clients as their job progresses. Set a task within your Karbon work item to automatically draft an email reflecting your progress and any other prompts you provide.

Prioritize your inbox. Karbon AI assesses urgency, sentiment, and tone to show you which emails need your attention first.

Improve your writing. Improve outgoing client emails by making them more conversational, direct, apologetic or neutral. With one click you can adjust the tone to suit the situation.
Because Karbon AI is embedded into the Karbon practice management platform, there is no switching back and forth between apps. You also maintain security and privacy over your data, because Karbon AI is powered by Microsoft Azure OpenAI Service.
Based heavily on feedback and input from customers, Karbon AI will continue to be developed with capabilities that expand across your collaborative workflow in Karbon.

Currently, Karbon AI is in a beta release, but will soon be available to all customers. Karbon customers can register their interest for early access to the beta program here.