In case you missed it, earlier this year we launched the general release Email Insights to Karbon.
In my opinion, the best thing about Email Insights is that it doesn't just give you some charts with no real purpose. It provides you with genuinely useful information about how your team is using email, that will drive behavioral improvements, identify coaching opportunities, and save time across your firm.  
You can see things like:
Daily email volume across your firm, or for specific clients or employees

Average email response times

How client communication compares month-on-month

The clients that consume your team's time most

The team members most effective at managing Triage

The busiest times of the day for sending and receiving email

How effective your team is at anticipating client questions
Learn more about what Email Insights can do.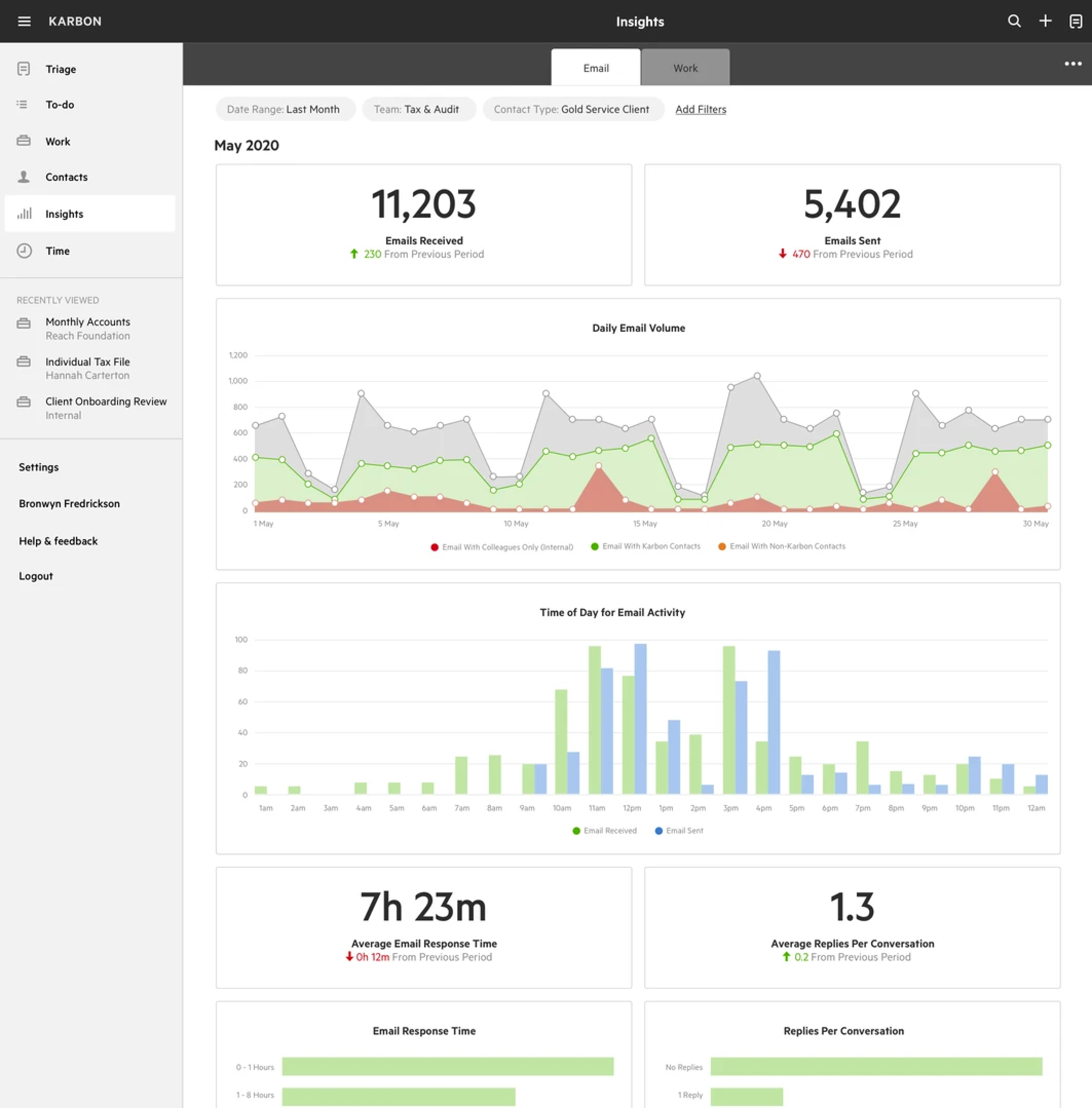 You can trial Email Insights for 14 days. After your trial expires, full access to Email Insights costs $10/month, per user.
Alternatively, you can opt to continue with the free version of Email Insights, which provides each team member with their own email activity for the current month, but no filters or team-wide data.
Have you explored Email Insights with your team yet? We'd love to hear what impact it is having in your firm.