How to get email notifications on things you're interested in or want to follow…..
"Subscribing" to content on the community is the best way to keep up to date on topics and conversations. It's easy to keep track of everything. Here are couple helpful hints.
Subscribing to entire categories or forums
If you find that there's a specific area of the community that is particularly interesting, you can subscribe to that entire sub-forum. Simply click on the 'Subscribe' button on the top right of the page. Once you've done this, you'll be notified via email of each additional new discussion or article that has been added to this area of the community.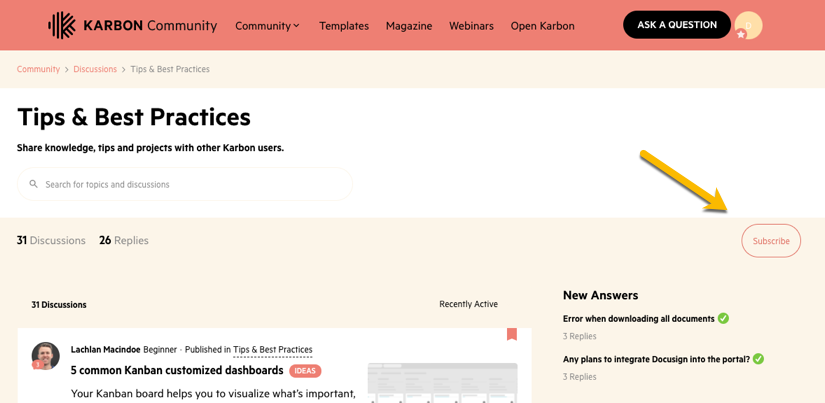 Subscribing to questions and conversations
To subscribe to a question or conversation thread simply scroll to the bottom of the author's or original poster's first post, and click on the star 

 . Once you've done this, you'll be notified via email each time that this thread has been updated with a new reply.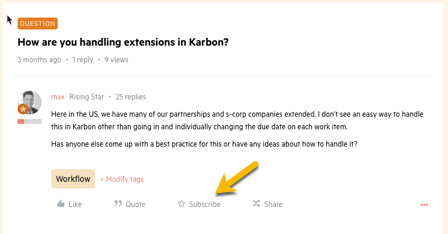 Unsubscribing for fewer updates and notifications
This works the same way - you can simply click "unsubscribe" or click on the star again to quit following a thread. 
You can also see all your subscriptions under your Profile drop down in the upper right.